Avocado Cheese Tomato Sandwich Recipe
I am a new comer to Avocado. I started eating this only a few years back and have mostly had them in salads. Avocados go well in salads with Balsamic vinegar.
I think it goes well in sandwiches too. It's another healthy and versatile element while cooking.
Here is my recipe for a sandwich with avocados. This one is vegetarian but will soon make some with eggs too.
This is a quick recipe. Time taken is under 10 minutes.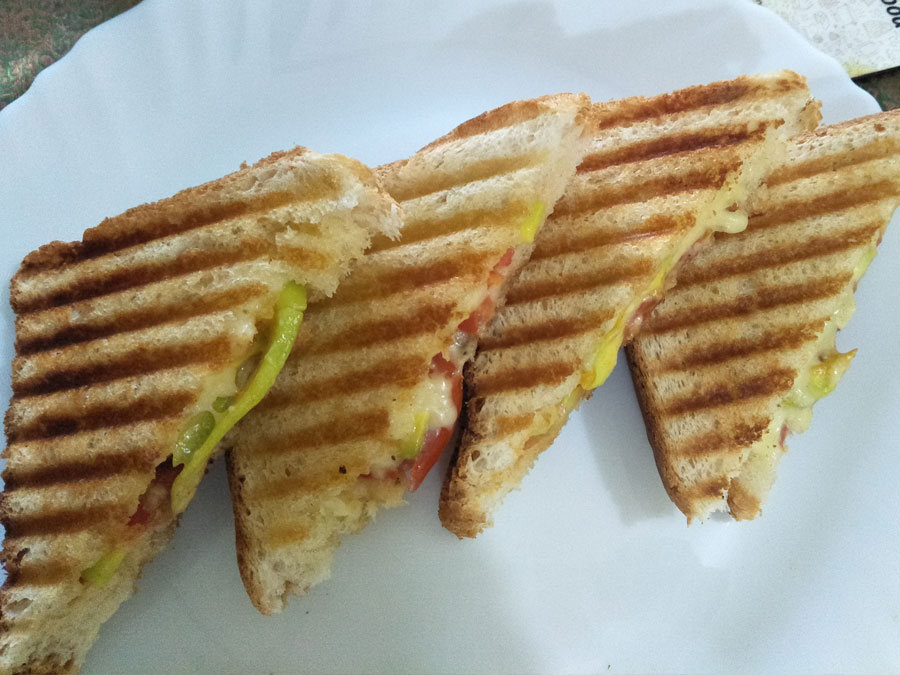 Ingredients
8 Slices of bread

1 avocado peeled and thinly sliced.

1 large tomato thinly sliced

1 tbsp of olive oil

½ tsp of red chilli powder

100 gm of shredded cheddar cheese (or any processed cheese block)

Freshly ground sprinkle of black pepper

Butter as required

Salt to taste
Instructions
1
Make thin slices of Avocado, mix it with some olive oil and sprinkle some red chilli powder. Mix well
4
Spread the shredded cheese
5
Top it with slices of Avocado
6
Top it further with a few slices of tomatoes
7
Sprinkle some salt and pepper
8
Apply some more butter on the sides of the bread
9
Put the sandwiches in the sandwich press or grill it on a pan
Notes
Serve it with chilli ketchup if you like. Some chips or fries may just add to the crispiness.