Beetroot Paratha Recipe
In the run for Innovative and different parathas, I thought of another veggie. This veggie is generally slotted into the salad category, but I have been doing much better with this in the last few months. I have made a burger of this, also made a sandwich out of this. Hence, I decided to attempt a Beetroot paratha,
Many people I meet do not like beetroot. The only way to make them eat this iron rich veggie is to make innovative stuff with tis.
Here is my attempt of making a paratha filling out of this.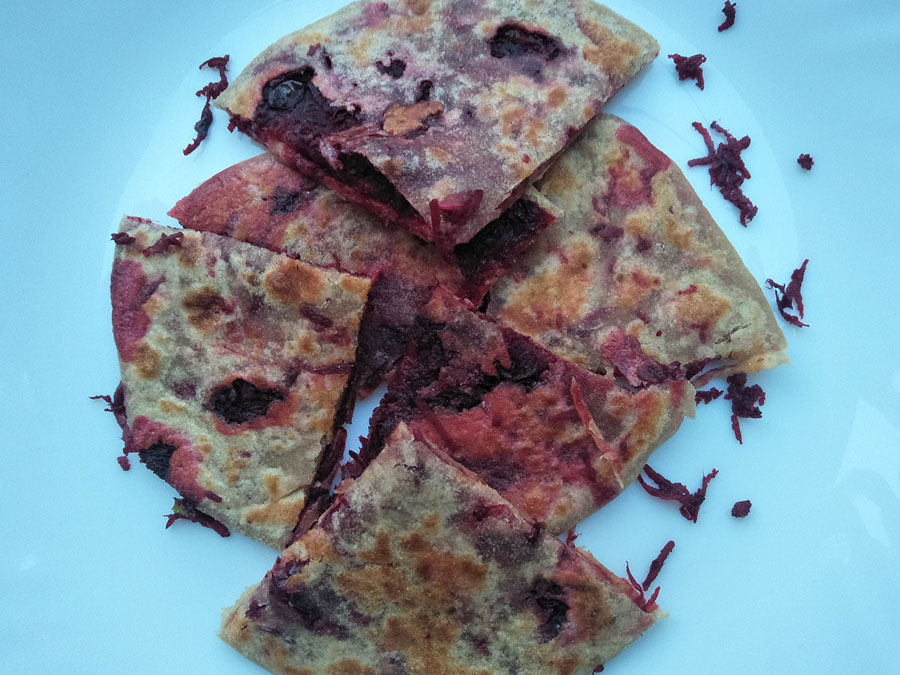 Ingredients
For the Paratha dough
2 cups of whole wheat flour

Water to knead the dough

Salt to taste
For the Stuffing
2 large beets

1 medium finely chopped onion

2 finely chopped green chillies

Half cup of finely chopped fresh coriander

½ tsp garam masala

1 tsp crushed ginger

Salt to taste
Instructions
For the Paratha
2
Knead a soft dough, like the way we do it for chapattis or any other stuffed paratha
3
Leave it to rest for a while approx. 10-15 mins
For the Stuffing
4
Grate the beetroots in a bowl.
5
Add the balance ingredients to this bowl.
7
Add the salt only when you are ready to roll the parathas, else the water released by the beet and onion will not help with rolling the parathas.
8
Your paratha mix is ready.
Let's make the Paratha now
9
Make about 8 equal balls from the dough
10
Take a ball of dough and roll it on a rolling pan till about 3-4 inches in diameter
11
Add a couple of spoons of the stuffing in the centre.
12
Pull the ends of the rolled paratha over the stuffing and seal it properly. Remove any excessive dough if required.
13
Make this into a ball again
14
Roll it to about 6 inches in size or to whatever best size you can manage
16
Put the rolled paratha on the tava and cook on medium heat on both sides
17
Once the paratha is cooked, increase the heat and apply some butter to the paratha on both sides and fry on both sides
18
Bring it down from the fire and serve
Notes
This paratha goes well with hung curd dip mixed with black pepper. I would also love some grated cheese served on the paratha. Will give it a nice contrast and also beetroot & cheese combination is great.