Boiled Egg Sandwich Recipe
Eggs are a go to food any weather and in any meal. Very versatile in nature as an ingredient and they can turn around or add a lot of taste to an existing dish.
A wholesome meal in itself and lovely in taste when boiled. This is another one in my cold sandwich fixes.
Straight to the recipe then.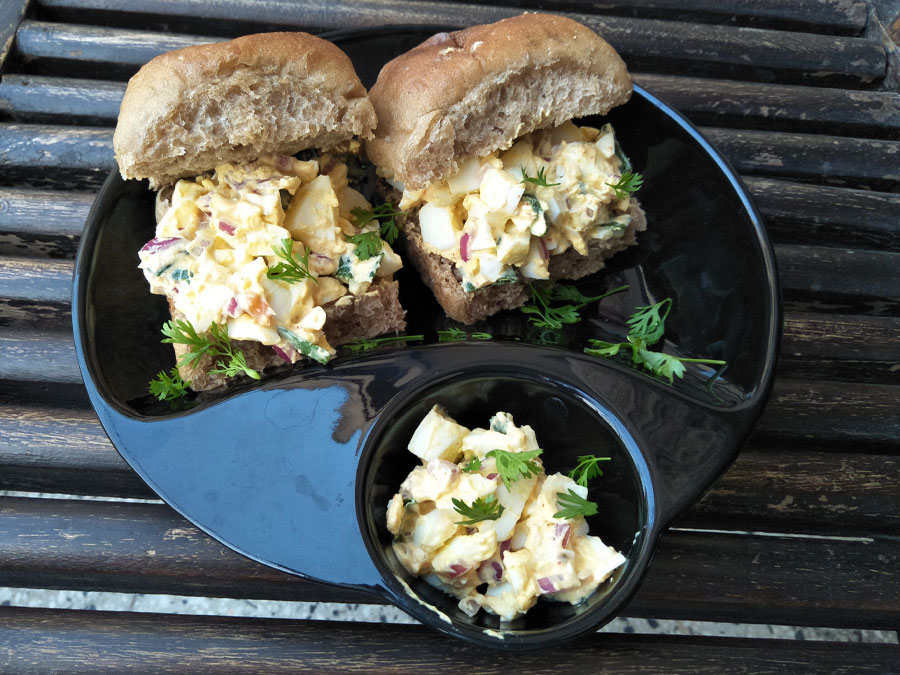 Ingredients
8 slices of Brown bread (I used Whole wheat pav)

3 boiled eggs

1/2 medium sized onion finely chopped

Some spring onion greens

2 tbsp mayonnaise

A pinch of red chilli powder

Salt to taste
Instructions
1
Hard Boil the eggs (approx. 10 min)
3
Break the eggs and Roughly chop them into small chunks
4
Mix mayonnaise and red chilli in a mixing bowl and add the eggs, finely chopped onions, spring onion greens and salt as required
6
Stuff the mixture into the sandwich
7
Close the sandwich and its done.
Notes
Serve it with red chilli sauce. Another sandwich that I like cold and out of the refrigerator.