Cheese Toast – Deccan Queen Styled
Many a travels to Mumbai have been in the one and only Dakhanki Rani or the Deccan Queen. It is and was a special train for Punekars to reach Mumbai at the start of office hours. It was an ideal journey as we would be able to reach Nariman point offices latest by 10:30 spend the day there and return by the same Deccan queen in the evening.
Deccan queen was (not anymore) known a lot for its pantry car and the food that the caterers served on the same. The food that stood out for me was Cheese Toast, Bread Omelette or Veg Cutlets. My choice was always between the cheese toast and the omelette. Veg cutlets came a last third.
Like always have been trying to create the same taste in my kitchen for some time and I think I found the right combination for the oily cheesy breakfast on the Deccan queen.
It is a deep fried so high on calories, but I never said that I am writing healthy recipes 😊
Here is my recipe for the same.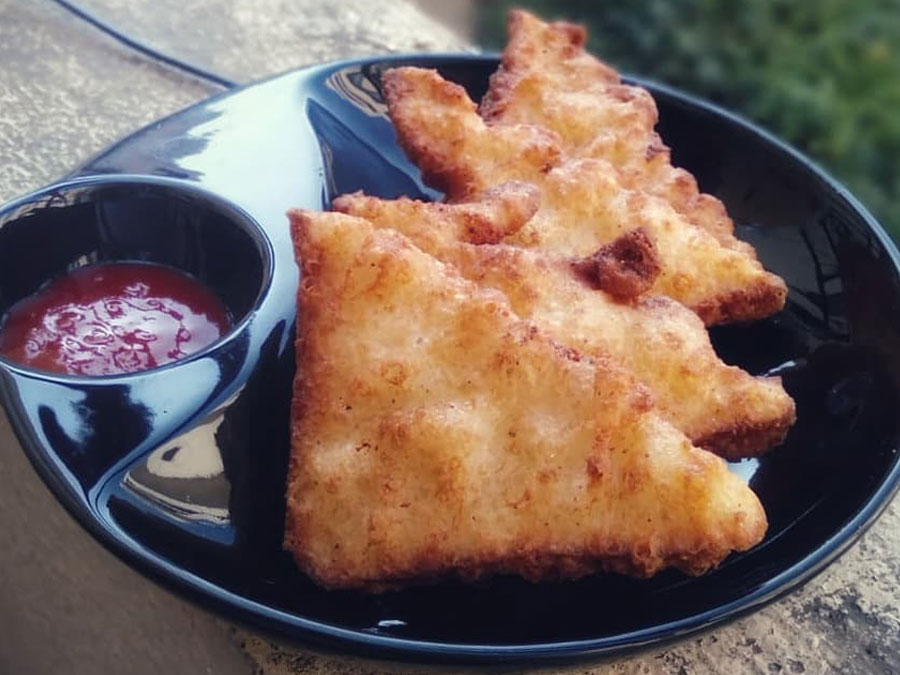 Ingredients
4 white bread slices (preferably large slices) cut into halves
For the batter
1 cup cornflour

1 cup grated cheddar (processed) cheese

1 cup of water

Pinch of salt

1 tsp mustard powder

1 tsp black pepper powder

2 tbsp milk

Oil to Fry
Instructions
1
Mix the cornflour into the water
2
Add the cheese, mustard powder, black pepper powder and milk
3
Mix well to make a thick batter
4
Heat the oil in the frying pan
5
Oil should be hot before you start to fry.
6
Soak the Bread into the mixture and deep fry
7
Cook till the bread turns golden brown
Notes
Serve it with some tomato ketchup and hot coffee. Kids will love this sandwich