Chicken Salami Sandwich Recipe
Cold meats in cold sandwiches are something that I do not prefer. They make a good brunch or lunch and the sandwich that I am making today is a brunch which will keep you full for the entire day, depending on your diet.
Salami is made from various meats, we prefer chicken salami and stick with the same. Salami is a slice of processed chicken meat which is salted and sometimes spiced as per flavours of that area. It is mostly had cold as they are processed meat products which do not need any cooking. I add my twist to this sandwich as I do not like the salami cold.
Here is my recipe for the same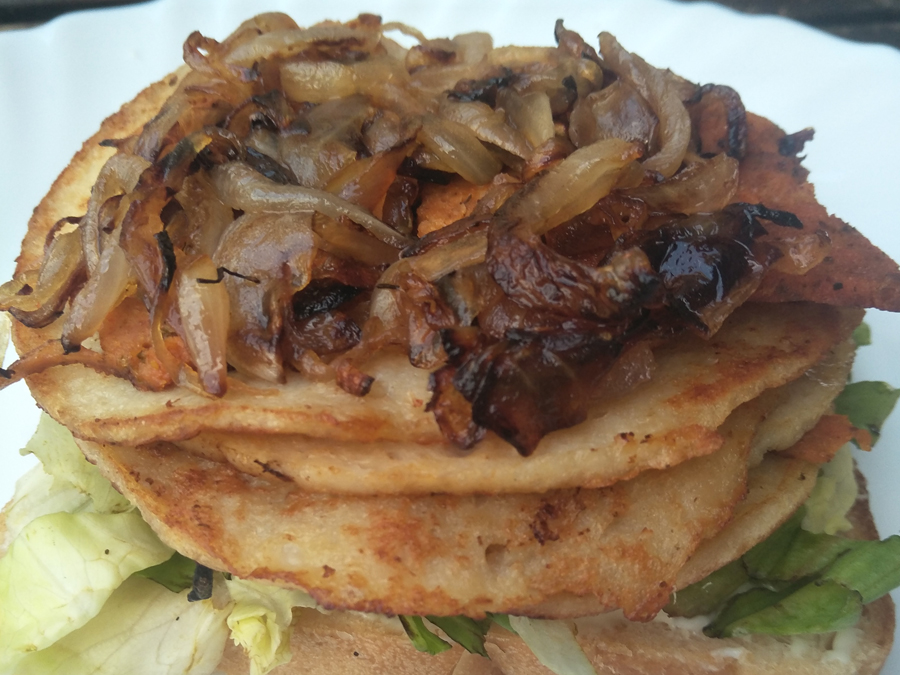 Ingredients
4 Slices of bread

10-15 slices of chicken salami

1 large thinly sliced onion.

2 finely chopped garlic cloves

Few iceberg lettuce leaves

2 tsp olive oil

Cheese Spread

Butter as required

Some finely chopped fresh coriander
Instructions
2
Add the sliced onions and the garlic cloves and let them cook till brown. Keep them aside
3
Add a few drops of oil and heat up the salami slices till a good shade of brown.
4
Lets assemble the sandwich now.
5
Butter the slices of bread.
6
Spread the cheese with love on both the slices of bread
7
Layer the bread with the lettuce first
8
Add about 7-8 slices of salami
9
Top it up with some caramelised onion
11
You have for a change a warm Salami sandwich with the flavours of caramelised onions and garlic
Notes
Serve it with red chilli sauce and some potato chips with a nice cold Orange juice