Chithal Gobi – Mashed Cauliflower in Spices
Cauliflower has a very unique pungent flavour which stands out as distinct flavour to like or dislike cauliflower. It looks like broccoli, just lighter in colour and is one of my favourite lunch box dishes. Chithal Gobi is away from the regular gobhi masala or the aloo gobhi which is very popular on the highway dhabas.
Eaten throughout India Gobhi brings along a lot of health benefits and is very very commonly available. In fact we eat this vegetable in different forms at least a couple of times in a week.
Chithal Gobhi is another simple dish and have never found reference to this in a lot of Sindhi recipe books or blogs, possibly because of the simplicity or the acceptability of the vegetable.
Here goes the way you cook it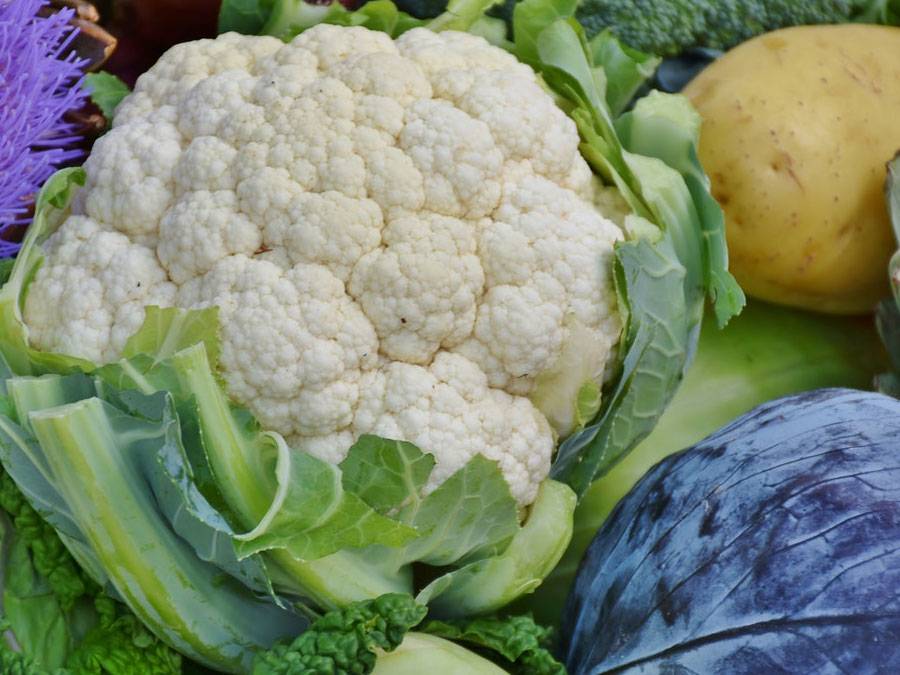 Ingredients
1 large cauliflower (maybe about 750gms serves 4 people)

2 green chillies slit and cut in large pieces

2 tbsp grated ginger

Pinch of asafoetida (hing)

1 tsp turmeric

1 small tomato finely chopped

1 tsp Garam Masala

Fresh coriander
Instructions
1
Wash & Chop the cauliflower into small florets
2
Put 2 tbsp of oil in a pressure cooker
3
Add in the asafoetida, ginger and slit green chillies
4
Add the turmeric after the green chillies look a bit fried
5
Add the Caulifower florets in the cooker and mix it with the masala in the oil and sautee for a couple of mins
6
Add the tomato in and again sautee for a min
7
Add the salt in as per taste
8
Close the pressure cooker and let it whistle for 3-4 times. I do not add water to allow the cauliflower to cook in its own water but if required you could add half a cup of water. It may get a little flowy though.
9
Let the cooker rest for a bit and open it up.
10
Use a Masher to make the mixture into pulp and add the garam masala in.
11
And there you have it. Garnish it with coriander and serve hot with Khichdi
Notes
(Rice cooked together with a dal of your choice, I generally use the Split green moong dal for the khichdi as it gives the khichdi some colour) or Rotis with a little bit of pickle on the side. When served hot, the smell of this dish still reminds me of Sunday afternoon lunches made by my mother and this was her favourite.