Classic Cheese Sandwich Recipe
This is a cold sandwich and it is best when it is cold.
Cheese has been an integral part of breakfast snacks etc for a very long time now. But, since I am kid of the 1970s , we never had cheese in the earlier day. The only form of cheese we were aware of was paneer and that too home-made.
The processed cheese and the slices were introduced to us by mom in around 1983 or so. The only cheese slices available at that time was the imported Kraft cheese. It was tasty, but it was expensive too. Until you had an uncle and Aunt who was coming back after a trip abroad and they would be kind enough to get you a few packs of these or the cheese spread or the processed cheese. And of course, some Ferro – Rocher would be a part of that parcel too.
Now, a lot of forms of cheese are freely available in super markets or in specialised cheese marts.
I will be using grated Cheddar cheese here as that is what we are used in a cheese sandwich.
Am going to use white bread too.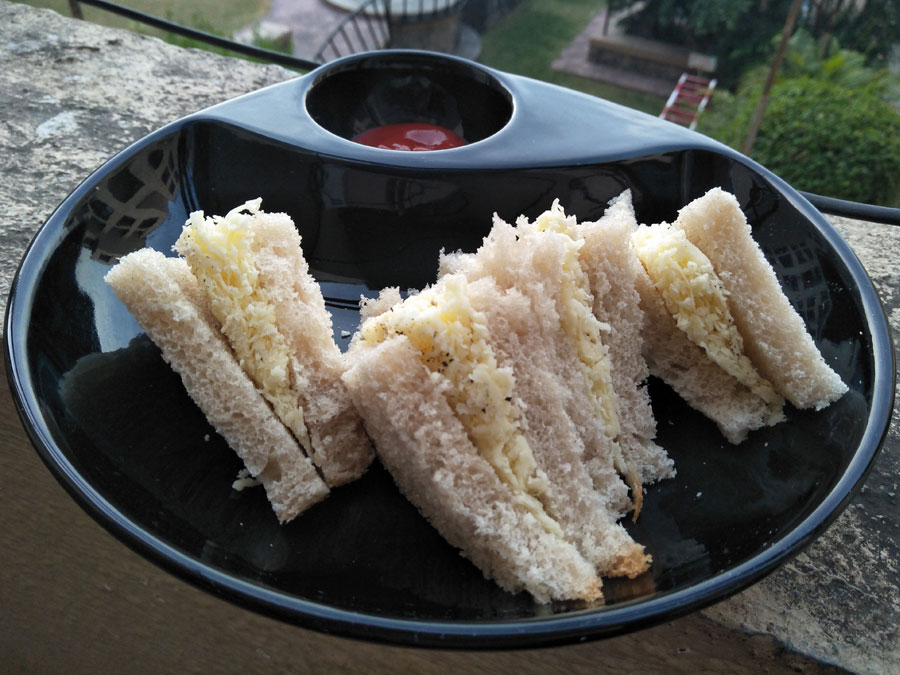 Ingredients
8 Slices of white bread

200 gm cheddar cheese grated

Plain Mayonnaise

Freshly ground sprinkle of black pepper

1 tsp garlic powder

Butter as required

Salt to taste
Instructions
1
Mix the black pepper and garlic powder to the cheese
4
Stuff the bread with cheese
6
Slice of the sides of the bread
Notes
Serve it with Ketchup and potato wafers.