Classic Chicken Mayo Sandwich Recipe
Another sandwich that I like cold.
I started eating this sandwich for the first time from Marz-o-rin, Pune. Again, tastes which set in early in your life, remain in your memories for a long time and if you are not able to reach that place easily then you tend to re-create the same taste again. Sometimes it works, sometimes it does not.
The sandwich from Marz-O-Rin has a sweet, sour and salty kind of flavour and stuffed into a nice soft white bread.
Here is my take on the Chicken Mayo Sandwich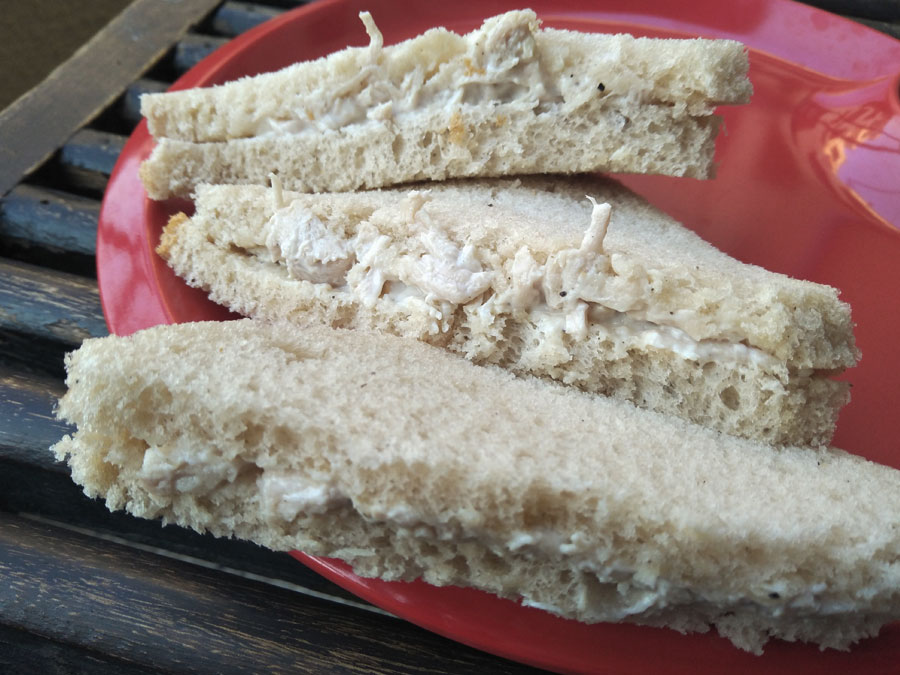 Ingredients
8 Slices of bread

200 gm boneless chicken

3 tbsp of mayonnaise

Freshly ground sprinkle of black pepper

Butter as required

Salt to taste
Instructions
1
Boil the chicken in enough water with salt and some black pepper.
2
Boil to the moment chicken is completely cooked and soft and breaks easily (takes about 8-10 mins)
3
Shred the boiled chicken into almost thread sized pieces
4
Mix it with Mayo and sprinkle some ground black pepper
5
Make it into a smoot paste which can spread easily on the slices
7
Spread the chicken mixture on the slice
9
Cut off the sides of the bread to give you a smoother sandwich experience
Notes
Serve it with Ketchup if you like but, it is not really needed. Some chips or fries may just add to the crispiness but again not really required