Corn & Spinach Sandwich Recipe
Some Sandwiches taste great when they are cold. Cold sandwiches are quick fix breakfast or snack ideas as they are ready in mins.
The combination of Corn and Spinach is ages old and its no mystery that they go well together. I prefer the normal Indian corn rather than the American sweet corn here.
Straight to the recipe then.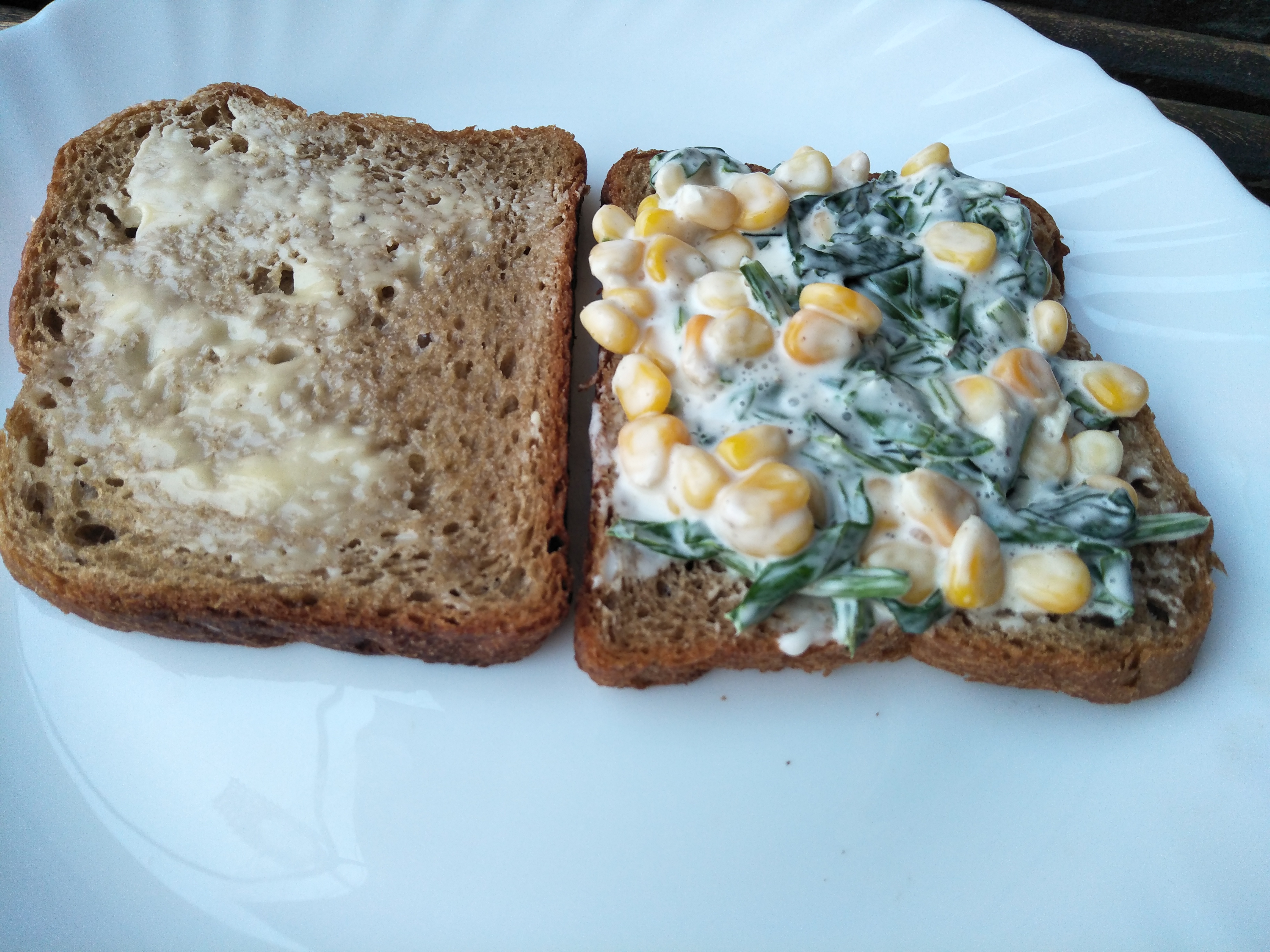 Ingredients
8 slices of Brown bread

½ cup of Corn

½ cup of roughly chopped spinach

2 large spoons of mayonnaise

½ tsp crushed black pepper
Instructions
1
Boil the corn in water so that it gets cooked enough to your liking.
2
Roughly chop the spinach and blanch just for 30 secs
3
Mix the two with mayonnaise and black pepper in a mixing bowl
6
Close the sandwich and its done.
Notes
Serve it with salad, fries or chips and Ketchup if you like. I like this sandwich cold and do not mind storing in the refrigerator for some time before having it.