French Toast Nutella Sandwich
I have been wanting to try a sweet sandwich and was bored of the jam and fresh cream sandwiches. As kids, we have used a lot of Nutella on plain bread and it is a good breakfast. So, for a change decided to convert the French Toast into a sandwich.
It's a very simple sandwich but takes care of your breakfast and also the sweet tooth.
Here is my recipe for the same.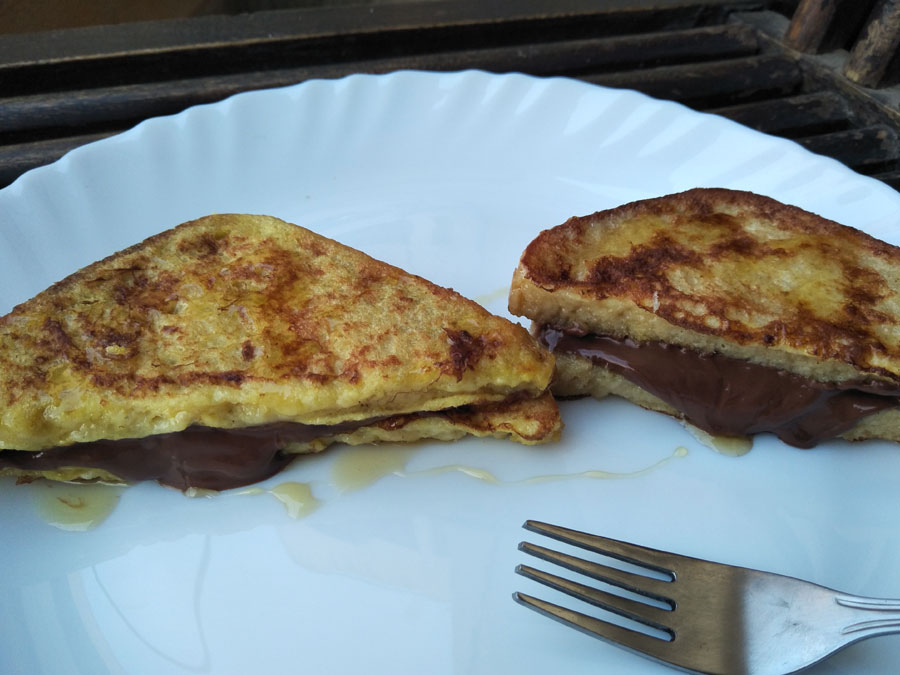 Ingredients
4 Slices of bread

2 eggs

¼ cup milk

½ tsp Cinnamon powder

½ tbsp sugar

Pinch of salt

2 tbsp of Nutella

Some honey
Instructions
1
Beat the eggs with the milk, cinnamon powder & sugar
2
Cut the bread into halves
3
Soak the Bread into the mixture and shallow fry in a non-stick pan
4
Cook till both sides get a golden yellow colour.
5
Take the French toasts off the fire
6
Apply Nutella to one side of the French toast
7
Close the sandwich with another toast
9
This is heaven in the morning
Notes
Serve it with some hot coffee. Kids will love this sandwich.