Onion Tomato Chilli Sandwich Recipe
This is a unique sandwich which has become one of our go to and quick sandwiches on a Sunday morning or a quick evening snack.
We have a family which has 2 vegetarians and 2 non-vegetarians. So when we are having a non-veg sandwich on the menu, the go to vegetarian sandwich is the onion tomato and red chilli sandwich.
This is a quick one takes just about 5 mins to prepare and assemble if you have everything at home. You do not have to hunt for exotic ingredients nor look for any special devices to prepare this.
Here is my recipe for the same.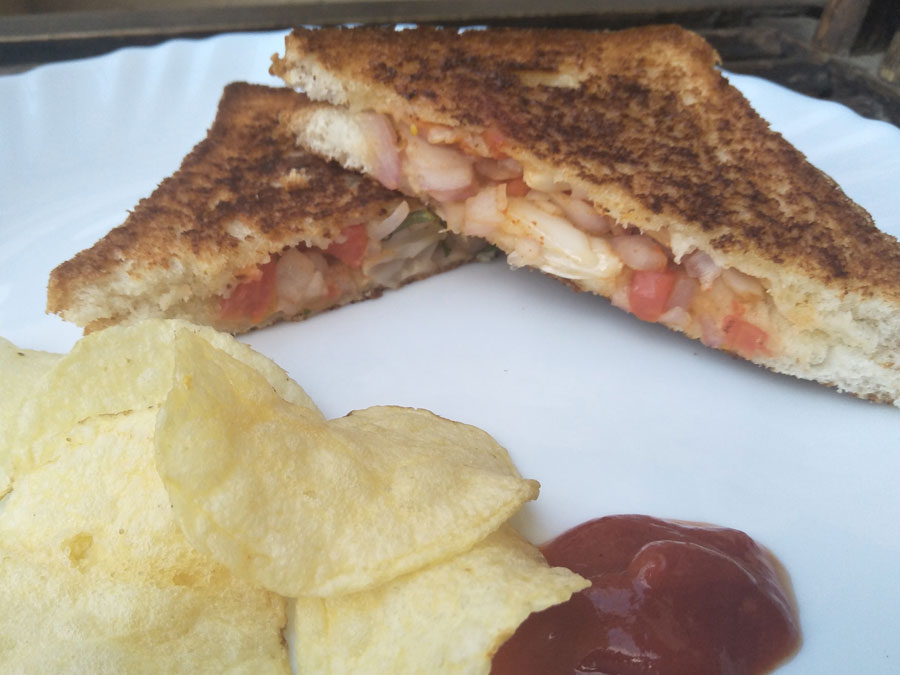 Ingredients
4 Slices of bread

1 large finely chopped onion.

1 large finely chopped tomato

¼ cup fresh and finely chopped coriander

½ tsp red chilli powder

Salt as required

1 tsp olive oil

Butter as required
Instructions
1
Mix well the onion, tomatoes, coriander , salt and red chilli powder
2
Let's assemble the sandwich straight away
3
Butterthe slices of bread.
4
Stuff the sandwiches with 2-3 tbsp of the mixture
6
Apply some butter on the outsides of the sandwich
7
Grill both sides in a sandwich press or on a non-stick girdle
Notes
Serve it with ketchup and potato chips and a hot masala tea.