Spicy Tuna Sandwich
Have been eating Tuna sandwiches possibly since the time canned Tuna started getting available openly in the markets.
Am not a great fish lover but if it is boneless and spiced well am all for the flavours that fish brings to the table.
Here is my take on the classic tuna salad sandwich but with a twist of spice to add to the taste. I have used ready spiced and canned Tuna, green chillies, red chilli sauce and some green capsicums too. So, there is enough of a spice quotient in it.
It's a very simple sandwich with a few ingredients but high on nutrition and a good breakfast or even a lunch sandwich.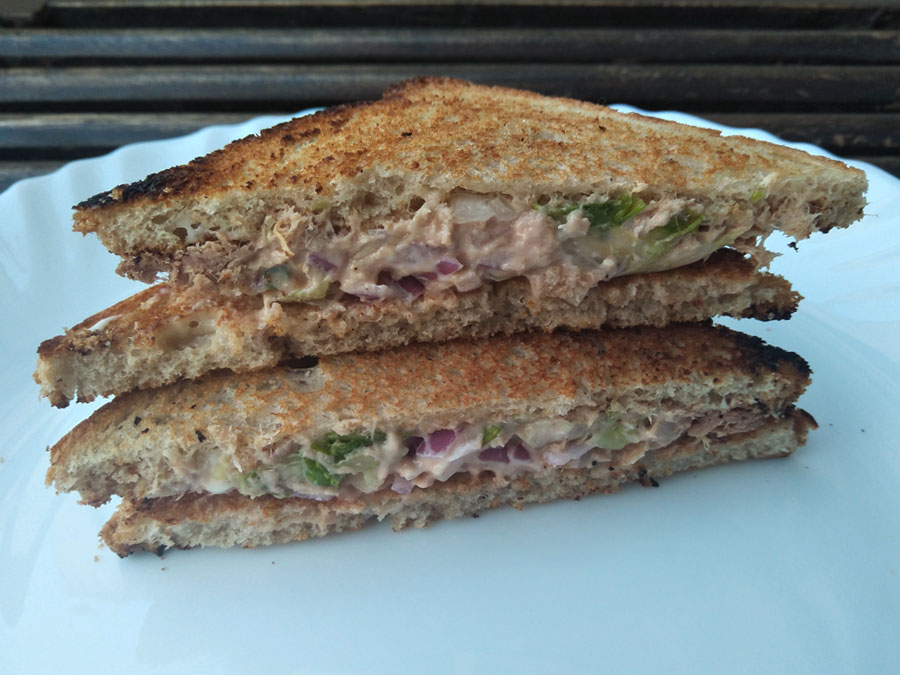 Ingredients
4 Slices of bread

A can of spiced chunks of tuna

1 cup of roughly chopped lettuce

1 medium finely chopped onion

1/4 cup of finely chopped capsicum

3 tbsp of plain mayonnaise

1 tbsp of tomato ketchup

1 tbsp of red chilli sauce

1 finely chopped green chilli

Black pepper

Butter
Instructions
1
Open the can of tuna and drain most of the oil & water
2
Mix the lettuce, onions, green chilli, capsicum, mayonnaise, tomato ketchup and red sauce in a bowl
3
Add the chunks of tuna and mix well
4
Toast the slices of bread
5
Spread some butter (if you like some cheese spread too)
6
Spread a thick layer of the tuna mix
7
Sprinkle some ground pepper
8
Close it with another slice of toasted slice.
Notes
Serve it with some hot coffee. Good for the lunch box too.