Tomato Cheese Toasted Sandwich Recipe
Nostalgia kicks in when this sandwich eaten. It has very pleasant memories attached of the days when just had enough to afford this sandwich. This was served in a restaurant called Prem's in Koregaon Park (atleast was about 20 years back), not sure if they still serve this gem.
Have tried to create the same taste and whatever I created does match the original.
It's a very simple sandwich but I believe the process if of importance here.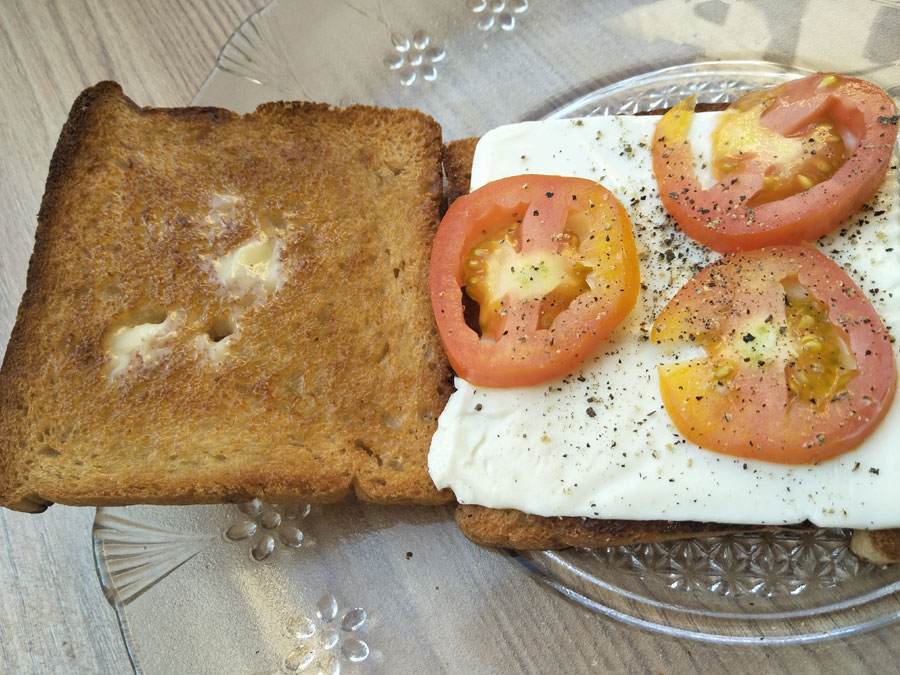 Ingredients
8slices of Brown bread

2 medium sized tomatoes thinly sliced and they should be slightly sour.

4 slices of Cheese

Butter as required

Ground Black pepper straight from the mill
Instructions
1
Toast the slices of bread to a nice dark brown. I did on a non-stick plate. Its easier and quicker to do it in a pop-up toaster.
2
Butter the slices of bread
3
Flip open a cheese slice, place it on the buttered toast.
4
Place 4 slices of tomatoes
5
Sprinkle some black pepper powder.
6
Cover it with another slice of sandwich.
Notes
The crispiness of the toast with the soft cheese and tomatoes is a nice combination to play around. Just ensure that you have this sandwich while it is warm, may get soggy if you keep it for a while. Serve it with Ketchup if you like but,it is not really needed as the sour tomato slices add the tangy flavour.