Cooking with Leftovers
We all struggle with quantities of food when it comes to normal meals or after parties. Parties specifically have a lot of demands on meal planning. Since we do not want anyone of the favourite dishes to be less in quantity, we tend to plan on the higher side.This is specifically true when it comes to chapattis and rice. These items are almost always cooked on the higher side.  Although there are other items also which we shall discuss below.
Every family has their own way of handling this but most of the times we end up either forcing the guests to take some home or giving it off to the house helps or watchmen of the areas we live in. This is a good solution but what if there was an option to make a good meal out of left overs. That, to me, sounds more interesting.
A lot of my breakfasts / snacks tend to be a combination of left overs from the previous night. Lets first identify what are the kind of foods that get left over. In a regular Indian household, we would have Gravies (Veg / Non-veg) or Daals, Dry sabjis, or Rice / Chapatis as left-over items. Let's discuss how to deal with them first.
Gravies
The simplest and easiest way to deal with dark brown or green gravies is to re-cook them along with rice or Dalia (broken wheat) and bang you have a complete one pot meal ready for you. Adding a bit more of the prominent masala in the gravy makes the rice come alive and you solved your lunch problems for the next day. Garnish that rice with ginger juliennes and fresh cut coriander. Let us take some examples, if you have a mixed veg gravy left over with the prominent taste of garam masala. What you could do is mash the vegetables in the gravy, mix and cook it with rice again. Add some garam masala or biryani masala with a squeeze of lemon and you have a meal for you depending upon the quantity of left over.
In case you have only gravy left over from a chicken or mutton dish. All of them liked the meat and finished off the meat but the gravy is still left. Mix it with rice and cook the rice. Serve the rice with again juliennes of ginger and fresh cut coriander and a couple of half cut boiled eggs. The flavour of the mutton and chicken would be infused in the rice and you have your protein fix from the eggs.
The other option for the non-vegetarian gravies would be to add some water in them and boil eggs separately. Put the half cut boiled eggs in the gravy and it would make the egg taste heavenly. This specifically is common when you are getting meat dishes from a restaurant or a biryani from a restaurant. The Biryani comes along with a large bowl of gravy. Use this ready gravy as you want.
Daal
If there is leftover Daal, pickup some wheat flour and mix the daal to make a roti dough. You could possibly add some finely chopped onions and some fresh cut coriander in the mix. Cook them like regular parathas and kids will love it and it is a complete meal.
At my house we love eating palaak (spinach) a lot. We have spinach in some form or the other atleast twice a week. Many a times it is palak cooked with chanadaal in a slightly watery state. If that is left over, we dry the sabji up and add besan or gram flour to it with some carrom seeds and a little bit of garam masala. This is then made into a thick batter and shallow fried in a pan. It is a great snack.
Here's the recipe for some delicious Palak tikki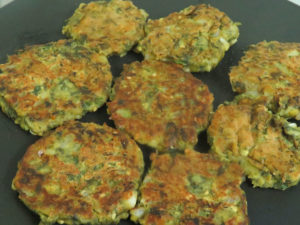 Dry Sabjis
Examples would be Paneer bhurji, fried potatoes, fried mixed vegetables. These vegetables go as a good stuffing for a filling sandwich. Open your refrigerator, pick up some green chutney & butter. Apply them to the bread, stuff it with the sandwich with the left over dry sabji and grill or toast on the tawa and you a complete breakfast ready.
In case you have some tandoori chicken left over, pull the meat out from the bone and mix it with mayonnaise. Add some tandoori masala if you have at home or then just plain garam masala with a little bit of chaat masala. Mix it well, stuff it in between two slices and grill.
Rice / Chapatis
Sindhi's typically have a way to use this leftover by creating a sehalmanni (roti) or sehalchawaar(rice). Check out these recipes for some quick inspiration!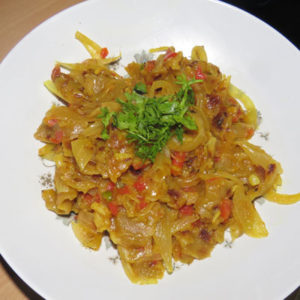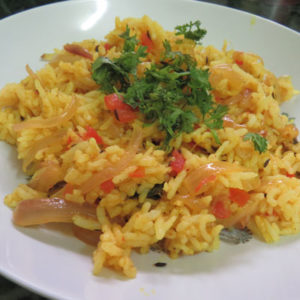 The other ways we use our left-over rice could be a long list:
Convert to Fried rice. Put in a few veggies and done
Just fry the rice in mustard seeds and some turmeric and if required some peanuts too
We have a dish created called pohewaale chawal. Here we re-cook the rice exactly the way we would cook the kandebatatepohe in Maharashtra. This rice is cooked with onion and potatoes just like Pohe are made.
Rice mixed with a little bit of green chillies and curd forms a good cooling dish in the summer.
Rice fritters are rice mixed with rice flour and finely chopped green chillies and a bit of garam masala and deep fried. Lovely snack in the rains.
Pulao if left over can be stuffed into a paratha and eaten.
Rice can be mixed with fresh hakka noodles with the veggies or the egg.
I happened to make a biryani with some left-over boiled chicken used a sandwich mixing it along with left over khichdi (rice cooked along with a daal)
Take a look at this Boiled Chicken Rice recipe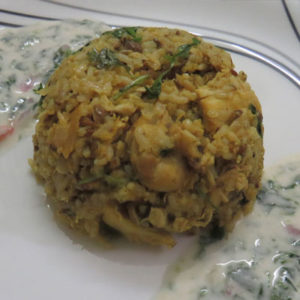 And the above list can continue for ever.
Similarly, for the rotis / chapatis. Chapatis can be converted to khakras like in Gujarat, phodnichipoli in Maharashtra or sehalmaani by sindhis. Chapatis can be rolled with a filling or made into a chapati pizza with the topping of cheese and typical pizza toppings. It can be deep fried and a slight sprinkle of salt on that makes them a lovely snack in the rains.
Here's an interesting recipe for Hakka Noodle Paratha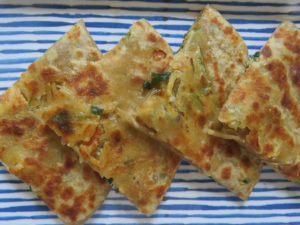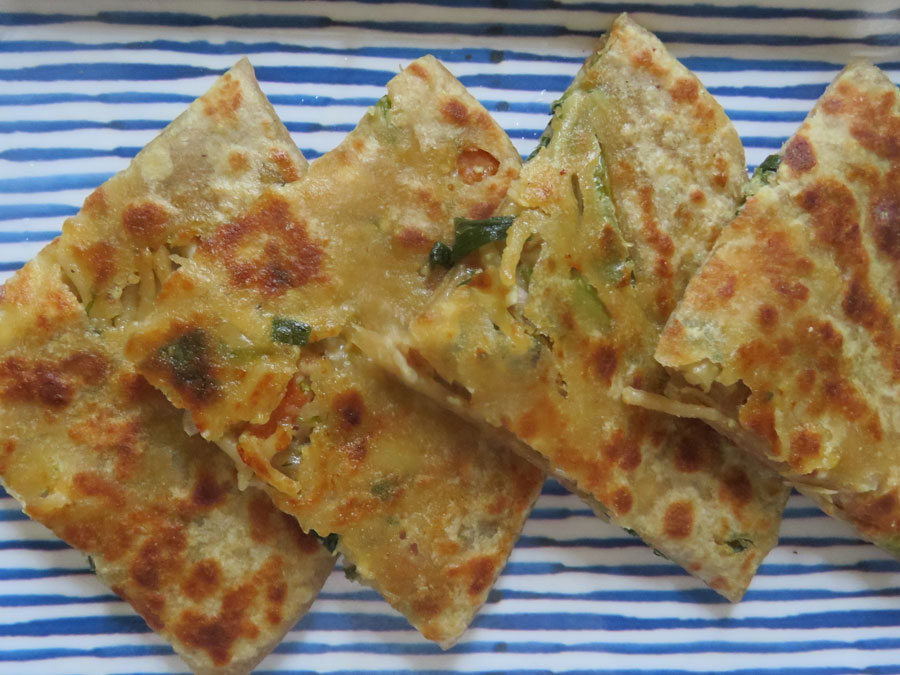 A little bit of imagination and we can make our left-overs to be made into a fresh meal.
Look forward to writing more recipes with left overs on the blog as and when the time comes in!