Quick dinner ideas – Easy dinner recipes under 30 minutes
Time is a major factor in anything that we do today. Most of us are almost always struggling to find time to do a lot of our basic things and one of them is cook food for ourselves. And so I have some quick dinner ideas to assist.
We all love to eat home made food. Anything made at home is always welcome. Its not only healthy food, but it also saves us a lot of money.
Having said that, our busy schedules, many a times do not allow us to cook our food. I have a lot of times had the problem of reaching home late in the evening and wondering what to do for dinner.  I found that the easiest was to call in for some food.
The other option I found to that was to always have a loaf of bread and some eggs in the house. Omelettes, scrambled eggs, boiled eggs stuffed inside a couple of slices of bread, got the hunger in control. But how long can you have eggs when you do not leave office till late.
I have struggled a lot to make quick food which has adequate variety and still needs to be a full and healthy meal. A little research and I realised that we already have a lot of meals which are quick and complete meals in themselves.
I have listed down some quick dinner ideas that I subscribe to you but there could be plenty of them as far as you let your mind to experiment with the combinations.
Atte jo chilro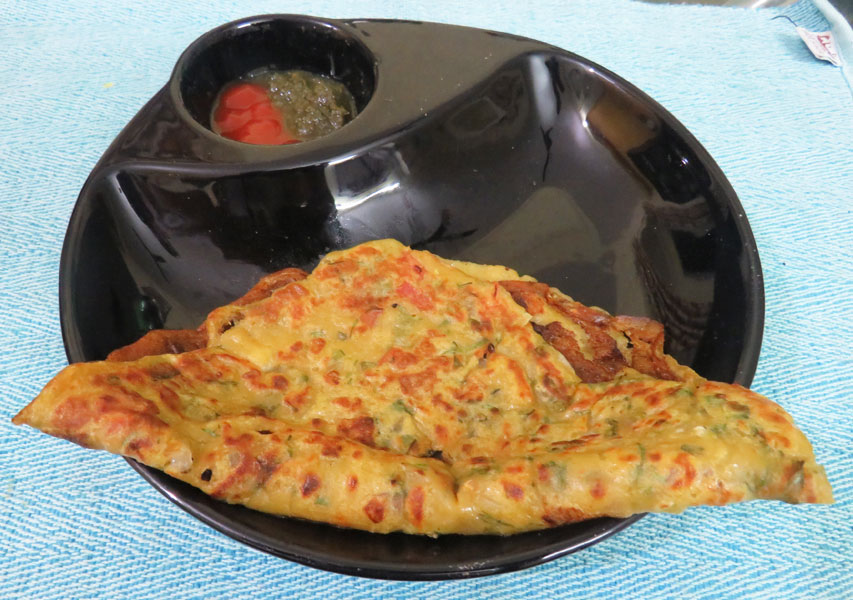 We have been making a lot of quick and healthy meals in less than 10-15 mins. Many a times, if we do not feel like eating the normal Roti Sabji or Rice etc., we make quick watery dough of whole wheat flour mixed with a few veggies and make a chilla out of it.
Sindhi's call it atte jo chilro. This is a full meal in itself and once you have had a couple is surely enough for dinner.
Quick Recipe
All you have to do is in a bowl add whole wheat flour, some chopped onions, chopped tomatoes, green chillies, garlic and ginger paste and chopped coriander. Salt as much as you like. Add enough water so that the consistency is where the batter comes out of the ladle quickly. It should be a little thicker than water.
Heat up a tawa, add some oil and spread the batter like you would do to a dosa. Cook it on slow flame for a few mins and you have your atte jo chilro ready.
Besan jo Chilro / Gahro
A similar option is Besan jo chilro or gahro. This is the popular tomato omelette that you get in most of the Udupi restaurants.
Quick Recipe
Add some gram flour or besan in a bowl, add some chopped onions, chopped tomatoes, green chillies, garlic and ginger paste and coriander and you could add some coriander seeds powder, turmeric powder and some red chilli powder to give it a good colour. The consistency of the batter should be as thick as that of dosa batter.
Heat up a tawa, spread the batter like dosa on the tawa. Cook it on slow flame on both sides and remove when you could piece a toothpick through without the batter getting stuck.
Use any moulds if you may have, kids love to eat the stars.
Aloo Paratha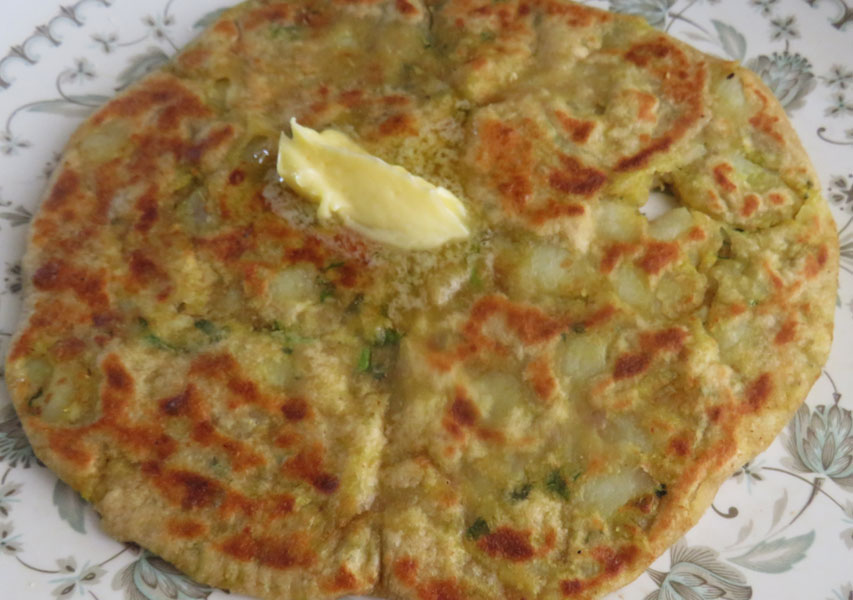 When I used to come back from school there used to be something ready at home and if I did not want to eat that mom used to quickly make the all-time favourite and the iconic Aloo Paratha.
Aloo Paratha when combined with a chole or any other gravy or with plain curd becomes a complete meal and takes just about 15 mins to get a few parathas out of the kitchen.
Easy Recipe
Boil potatoes in the cooker for a few mins, deskin those and out them in a bowl, add dry masalas like cumin powder, coriander powder, turmeric powder, red chilli powder, some garam masala, dry mango powder. You could also add finely chopped green chillies and chopped coriander. Mash the potatoes well till they form a paste. Create balls of a soft dough and roll the balls into small chapattis. Stuff the chapatti with the potato filling.
Roll them into 5-6-inch-thick parathas and cook them over the tawa. Cook it with butter rather than oil.
Sandwiches
Sandwiches are a good quick fix for a complete meal. If you could manage to keep a loaf of bread handy at home always, anything in front of you can be stuffed into it to make it interesting.
Cold cuts, boiled potatoes etc can be a good sandwich filling. A spread with a few veggies and you can have a good sandwich ready to be grilled or heated on the girdle.
I always try to have chicken sausages, salami cold cuts always in my refrigerator. Mayonnaise is another essential that you will find in my refrigerator.
Sometimes you would also find a thousand island spread which goes well with all the meats or can be had only that much in a sandwich.
One pot meals for some quick dinner ideas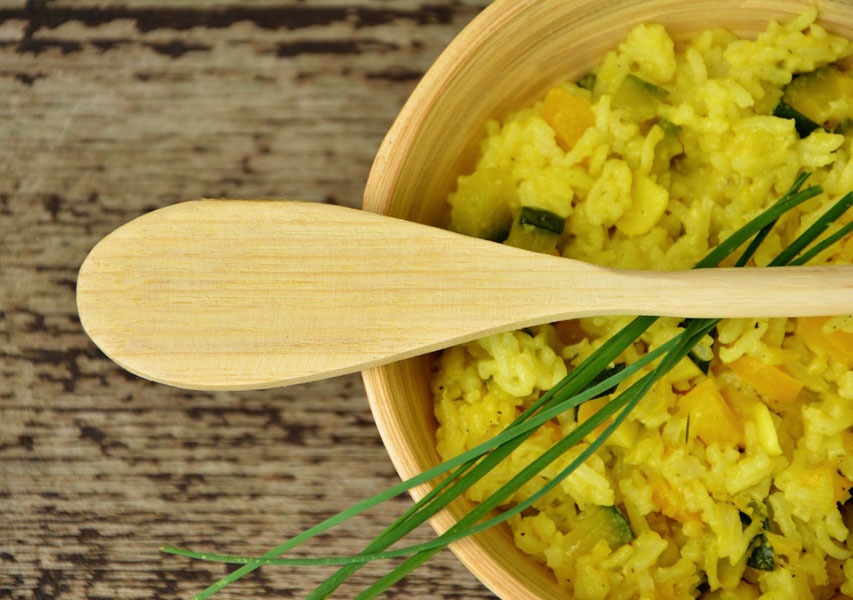 There are plenty of such quick meal ideas and the Khichdi being the most popular one.
I think it is a wonderful one pot meal created by our earlier generations.
Easy Recipe
Mix a cup of rice, half a cup of toor daal, with a couple of potatoes, some cauliflower florets, couple of green chillies crushed garlic pods and salt. Add loads of water and let the cooker whistle for 6-7 times. You have your khichdi ready in no time.
It does sound boring, but it can be made interesting by adding a few different veggies or soya nuggets or even some pieces of boneless chicken if you wish.
One of my favourite quick dinner ideas is Green Peas pulao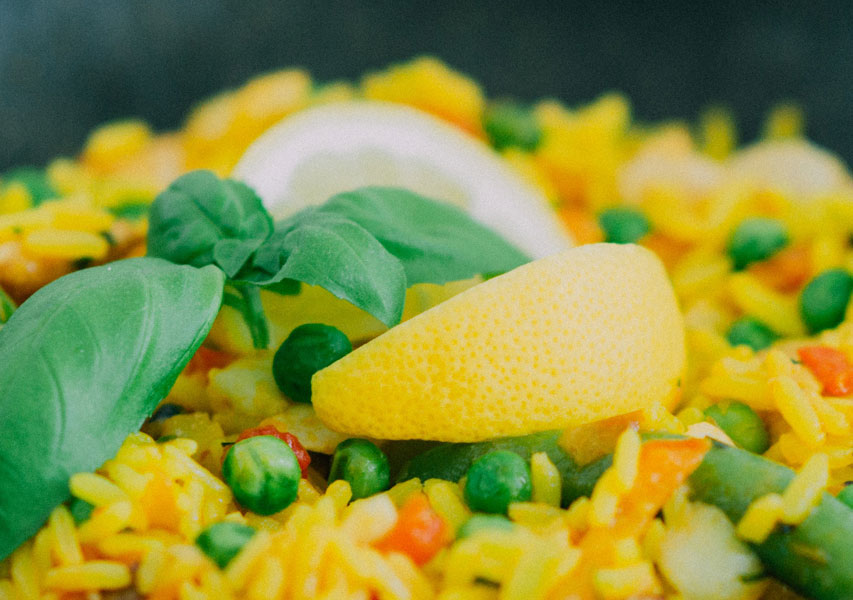 Matar / green peas pulao. All I have to do is have frozen green peas at home and some rice.
Easy Recipe
I just add oil in the cooker, sauté a bay leaf, a few cloves, 3-4 black pepper corns. Add the green peas and let them cook a min with the masala, add the washed rice in the mixture, add the water and salt as per requirement.
You could also add a pinch of garam masala, if you wish. Set the cooker up for 3-4 whistles and your pulao is done. Enjoy it just like that or with curd or then cook some dahi kadhi with it.
When there is food left over, that already reduces cooking time by half. Here is an interesting article on cooking with leftovers
If you have your own set of quick dinner ideas, please get back to us on dushyant@eatingcultures.co.in. We will be glad to add them to our website as your ideas.